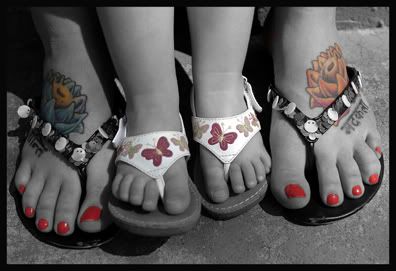 A couple months ago I was leaving the downtown YMCA when I saw this young mother and her toddler walking down the hall from the daycare center. Their relationship seemed magical in the way they bonded with each other. I started thinking about the relationship between a mother and a daughter and how their relationship is different than one between a father and son or even a mother and son. I decided to explore this idea for Mother's Day. The result is a package featuring audio/slideshows of four life stages of a mother/daughter relationship at
http://www.gazette.com/interactives/mothersday
. In Sunday's Gazette there will a story and photos by reporter Melissa Cassutt and me. The mothers and daughters I met for this project were an inspiration to me and I hope they are to you.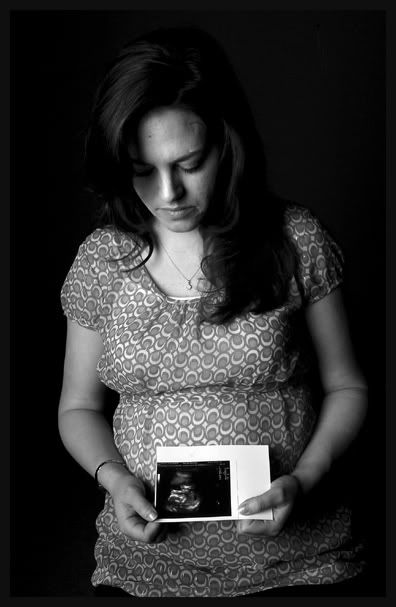 Heather Neilan, 26, is expecting her first child, a daughter in July. After spending time with her, I have no doubt she'll be a great mom.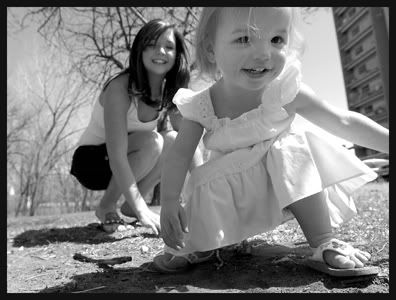 April Walters, 24, and her daughter Flora, 2, almost didn't survive childbirth. They're the ones I found at the YMCA and now I know why their relationship is special.
Every time I was with April and Flora I left with a smile on my face. April is one of the most positive-minded people I ever met and Flora is one happy, fast-moving 2 year old.
Cheryl Delgado is learning to deal with her 18-year-old daughter, Sarah, turning into a woman. This must be the hardest stage of motherhood and I really thank them for letting me into their lives.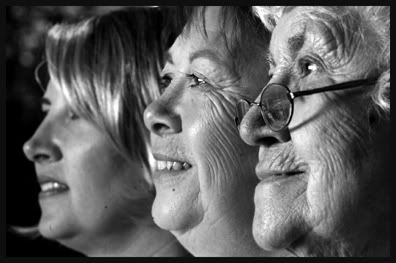 Amy Peck, 37, left, Debbie Kindoll, 57, and Bess Piper, 83, are three generations of mothers and daughters who survived the earlier stages of the mother/daughter relationship. I found it interesting to get their perspective. Debbie said the audio interview was like "three hours of therapy." She was probably right. Editing the audio for all four stages was emotionally draining for me. But telling personal stories like these are why I'm a journalist.